Join us as we explore
Sarasota's Hidden Streets
Roberts Point Road
Quiet, private, with a protected boat basin
For this Hidden Streets of Sarasota, Florida, we are on the north end of Siesta Key on an incredibly secluded street called Roberts Point Road. If you're a local, you've probably driven by this street a hundred times and never known it was here. Roberts Point Road is located on the north end of Siesta Key and is known for its incredibly quiet, private and protected boat base that you see behind it. We are actually in the front yard of some of the higher priced homes. So what an incredible way to live, where you're seeing your boat in your front yard instead of your backyard.
Another little known fact about Roberts Point Road is even though these homes are not located on the Gulf of Mexico, we are located directly across the street from Shell Beach. That means every morning, these homeowners get the ability to get up and walk to a public beach that is rarely used because there's a lack of parking. So if you haven't been to Shell Beach, I highly recommend that.
But Roberts Point Road is an incredible street, consist of about 75 homes. You can expect the price point of Roberts Point Road to range between 2 and 7 million give or take on the age of the home and of course the amount of waterfront and the perspective of waterfront the home has.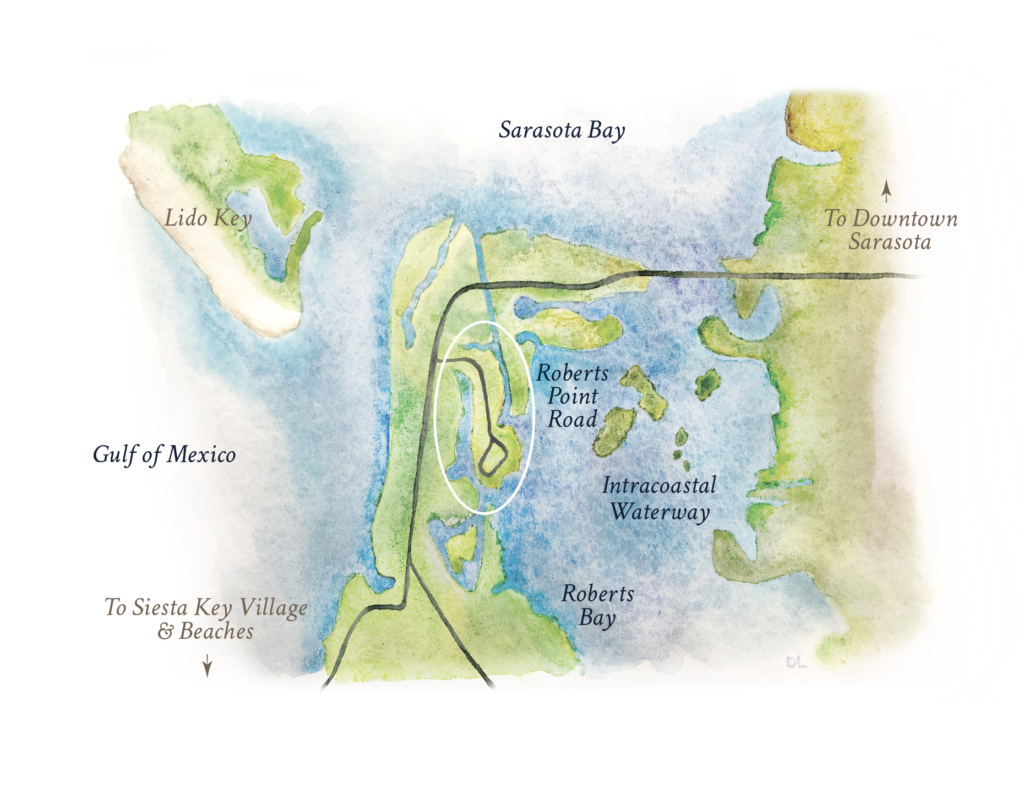 ---
Want to see more?
Insiders tour of a $20 Million Florida Mansion
Instagram: @brianloebker_real_estate